One book and its shipping is $22.
PLEASE FILL OUT THIS BRIEF ORDER FORM ALONG WITH YOUR PURCHASE, so I can be sure I know where to send the book(s).
Ordering through this website will allow for orders and payments through credit/debit card orPayPal.
Books are printed in groups of 25 so it is possible your order will be delayed until we can get close to being able to pay for that quantity to be printed. I will stay in communication with you regarding this. You can email me at terahkuymon@att.net if you would like to ask about our status in gathering enough orders for the next batch to be printed.
Please fill out the following:
Our Family - Book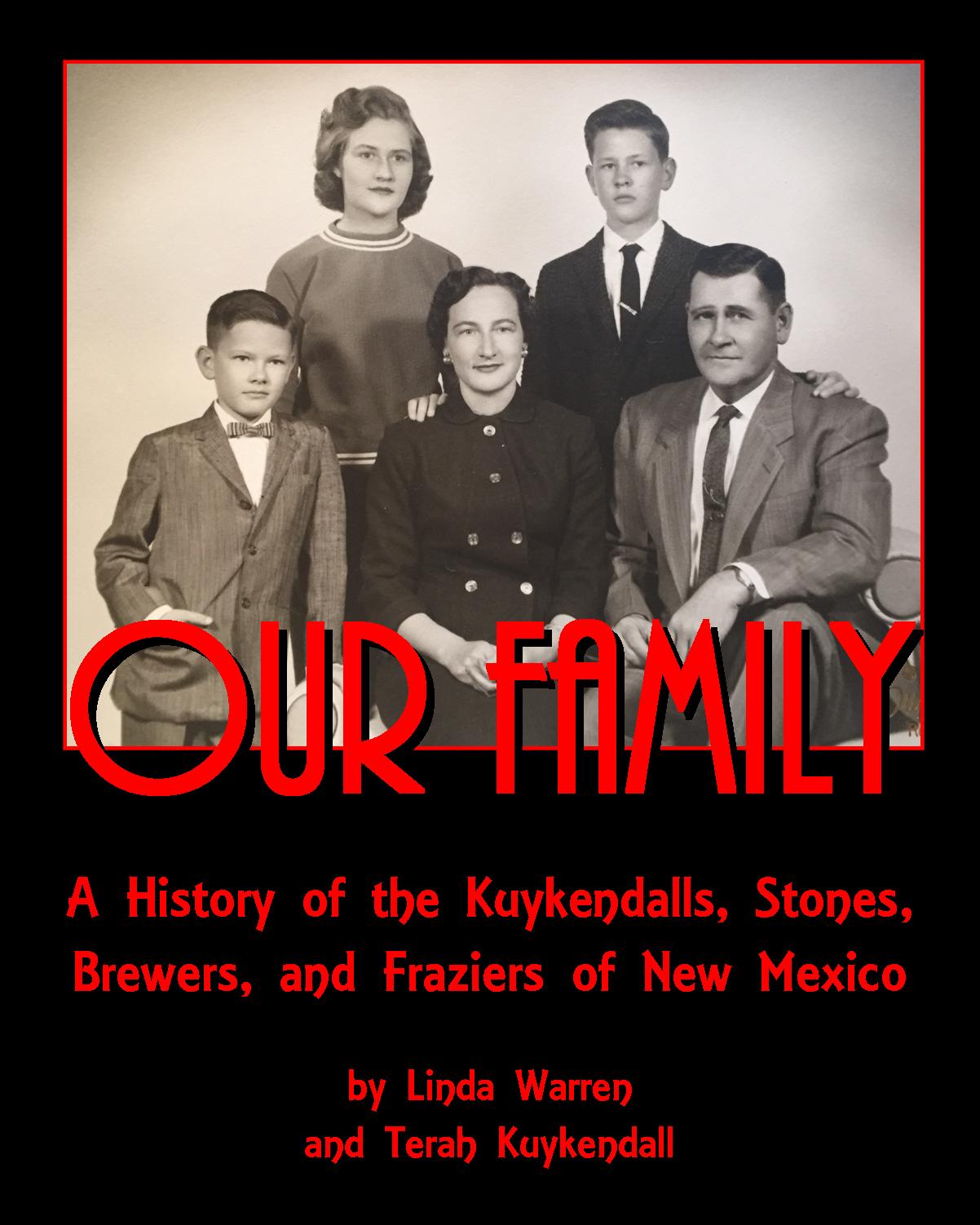 $ 22 USD
Our Family: History of the Kuykendalls, Stones, Brewers, and Fraziers of New Mexico
Includes printing and shipping for one book.