Pet portraits are customized to include anything from black and white sketching to a full color painting.
Your project estimate will begin as soon as you share your favorite photo(s).
Prices are primarily based on requested size, medium, and how detailed your pet's fur might be. The texture and colors in the fur determines the best medium to capture the nuances of your special friend's coat and personality.
Sizes are not limited in anyway. Tiny miniatures or very large pieces are possible but the standard sizes of 4x6, 5x7, and 8x10 tend to be preferred because standard sizes allow for the purchase of store bought frames with mats, rather than the significant expense of custom framing.
Inclusion of a mat and frame can be made available for an additional charge.
Gift wrapping can be included at no charge.
Half of the final determined price is required to begin the project and the other half is due upon completion. Methods of payment include an emailed Paypal Invoice, Credit/Debit Card, Check, or Cash.
These pricing estimates are derived from previous projects. There is no additional charge for requesting color over black and white:
4x6 Drawing $50
4x6 Painting $75
5x7 Drawing $75
5x7 Painting $100
8x10 Drawing $100
8x10 Painting $150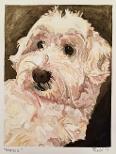 "Maise" Watercolor and Gouache 5x7

"Dexter" Gouache on Wood Panel 8x8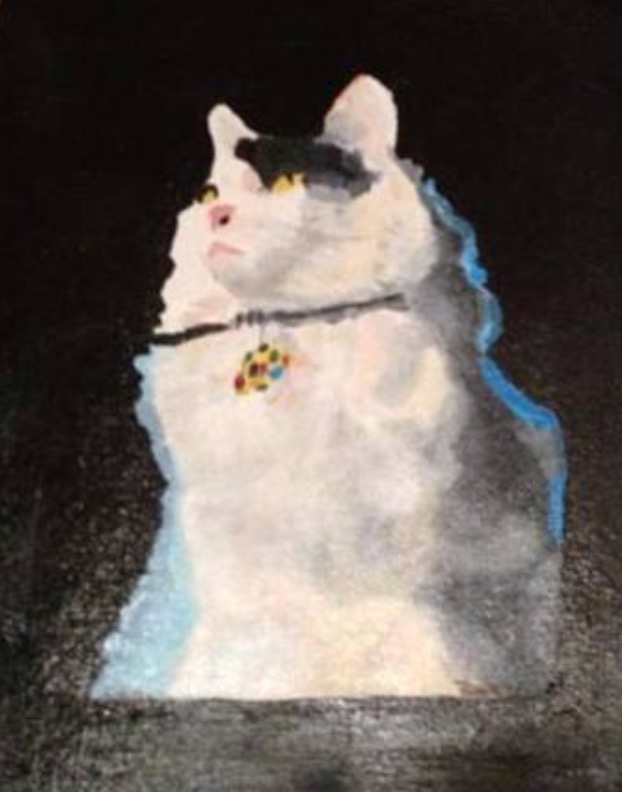 "Kefira" Gouache on Canvas 8x10



"Adelaide" Watercolor and Watercolor Pencil 5x5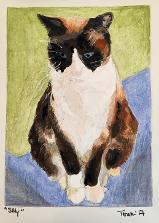 "Silly" Gouache and Watercolor 5x7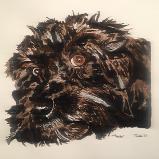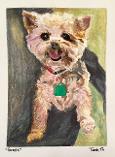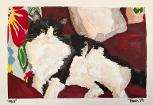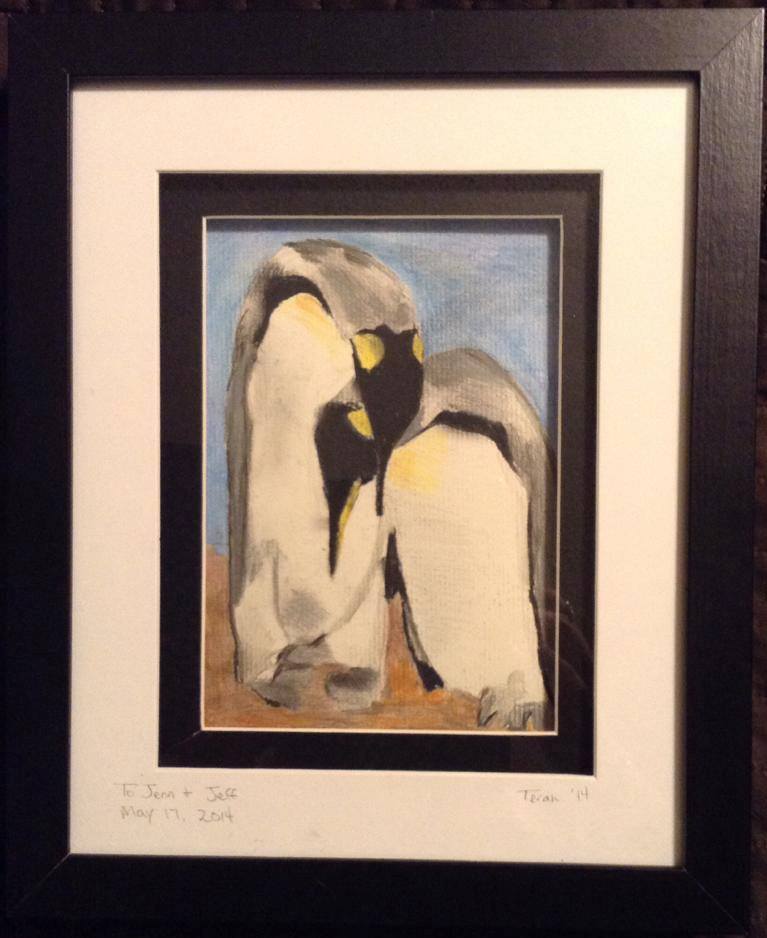 "Penguins" Colored Pencil & Charcoal 4 x 6